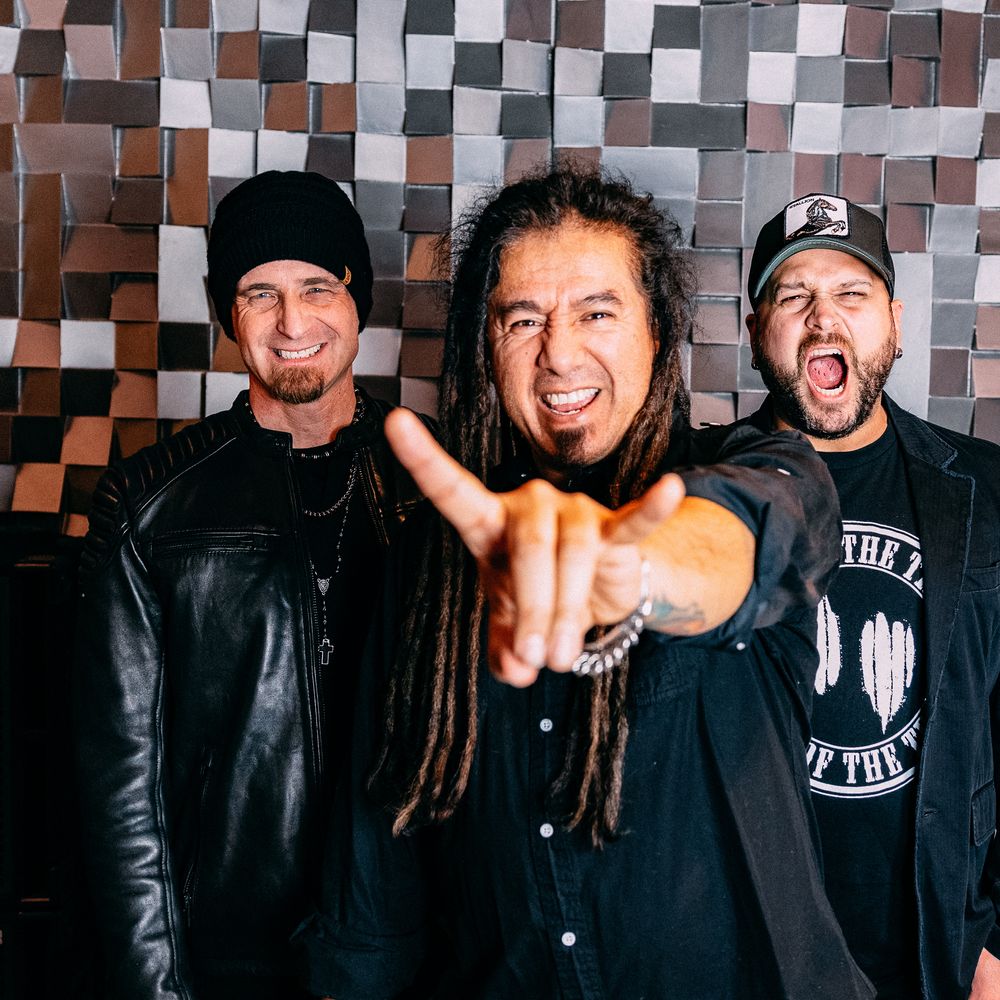 about us
There are moments in life when time lays it's hand down and delivers a reckoning of the soul. In this space, the "forces that be " script the stories that beckon to be told . This story - our story - began at the cross roads and forever marks the moment where three kindred spirits found themselves joined together with a renewed sense of purpose and music, each other and the universe.

Heeding to cast off the hour of the past seasoned musicians and songwriters Dave "Henrock" Henriquez (Vocals, Guitar) formerly of the band Hourcast Roger Colella (Bass, Back up vocals) Paulo Teixeira (Drums) have formed a musical entity that brings straight up Hard Rock and Metal to the masses. That entity has made manifest "Hand Of The Tribe."

The three musicians have garnered invaluable merits touring with bands such as Godsmack, Breaking Benjamin, 30 Seconds to Mars, Volbeat, Black Label Society, Sevendust to name a few. The culmination of their individual and collective experiences afford them the credibility and talent to deliver masterful songs and content that is extremely competitive.

Like a puzzle in possession of all its pieces, Hand Of The Tribe has found both roots and wings. Everything they create - musically and visually - is ripe with consciousness and imagination well remaining deeply grounded in truth. Catchy riffs filled with raw emotion and powerful storytelling has been continually met with praise by the masses.

Onward and upward with the journey...